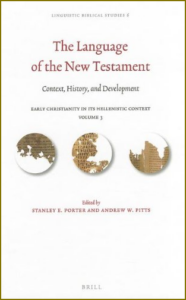 Today I added two items to the bibliography at Greek-Language.com. One was a paper by Paul Danove that has been around since 2013, but I have failed to add it. My apologies to Paul!
Danove, Paul, 'A comparison of the usages of δίδωμι and ἀποδίδωμι compounds in the Septuagint and the New Testament' in Stanley E. Porter and Andrew W. Pitts (eds), The language of the New Testament: Context, history and development Linguistic Biblical Studies 6, Leiden: Brill, 2013. 365–400.
The second is a paper published in the Transactions of the Philological Society in 2017. Dr. Stolk provides a well-reasoned look at prepositions (mostly πρός and εἰς) and the usage of the dative and accusative cases in phrases without a preposition. She challenges the widely accepted notion that increased use of these prepositions caused the eventual decline of the dative case.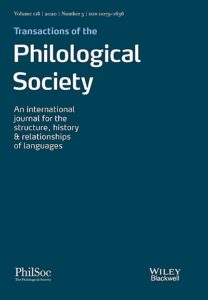 Stolk, Joanne, "Dative Alternation and Dative Case Syncretism in Greek: the use of dative, accusative and prepositional phrases in documentary papyri." Transactions of the Philological Society. Volume 115:2 (2017) 212–238.